Yorkshire Wheel — The View
Videos and photographs of the view from the top of the Yorkshire Wheel at the National Railway Museum in York.
There are more videos and photos listed in the panel on the left of this page. Hover your mouse over the link to get a full description.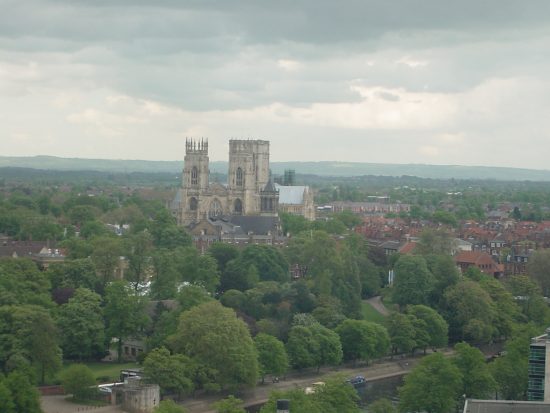 York Minster rises above a surprisingly green-looking York city-centre. At the foreground of the photo you can just see the River Ouse, behind that the Museum Gardens.