Yorkshire Wheel — News

Wheel now closed!
The York Wheel closed for business in November 2008. It apparantly only had planning permission as a "temporary structure" and, as such, could only open for a maximum of three years.
There is talk of opening a second York Wheel nearer the City centre. But, given the historic nature of the city, they are having difficulty finding a site that nobody objects to. When York Wheel 2 opens, you will hear about it on here.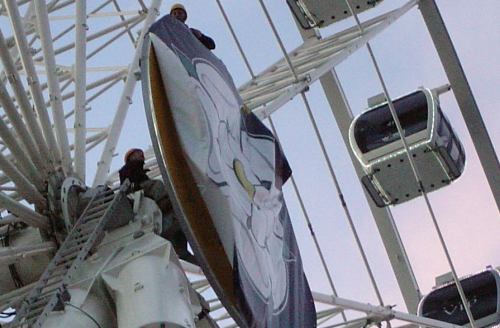 July 26, 2007:
WORKERS place a "Yorkshire Rose" decoration at the centre of the wheel to commemorate "Yorkshire Week."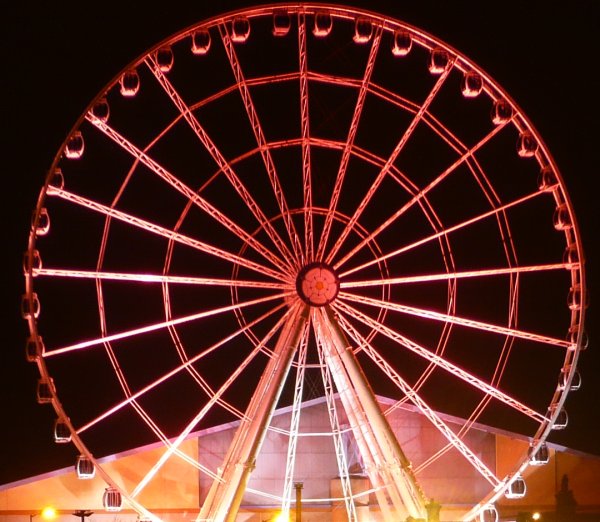 February 14, 2008:
THE wheel is bathed in pink light for Valentine's Day.